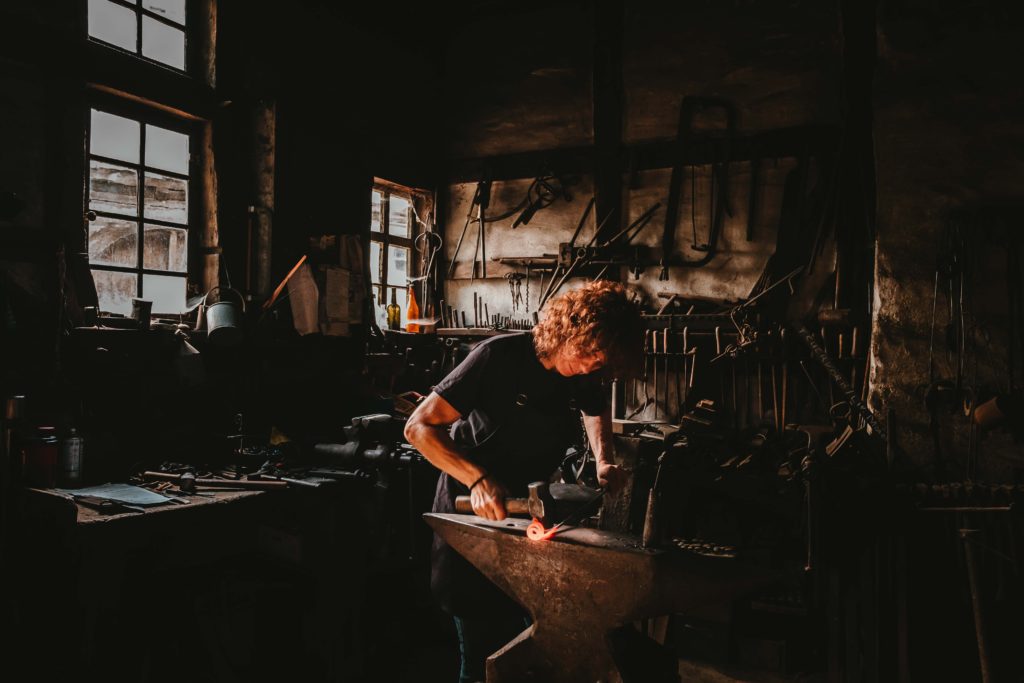 If you're looking for an easy-to-use, fast, and beautiful WordPress theme, look no further than Divi. Created by the team at Elegant Themes, Divi is the perfect theme for anyone looking to create a stunning website without any coding required. In this blog post, we'll take a look at the top benefits of using Divi for WordPress.
Installation
Divi is super easy to install. Simply download and activate the theme, and you're ready to go. No coding is required!
Visual builder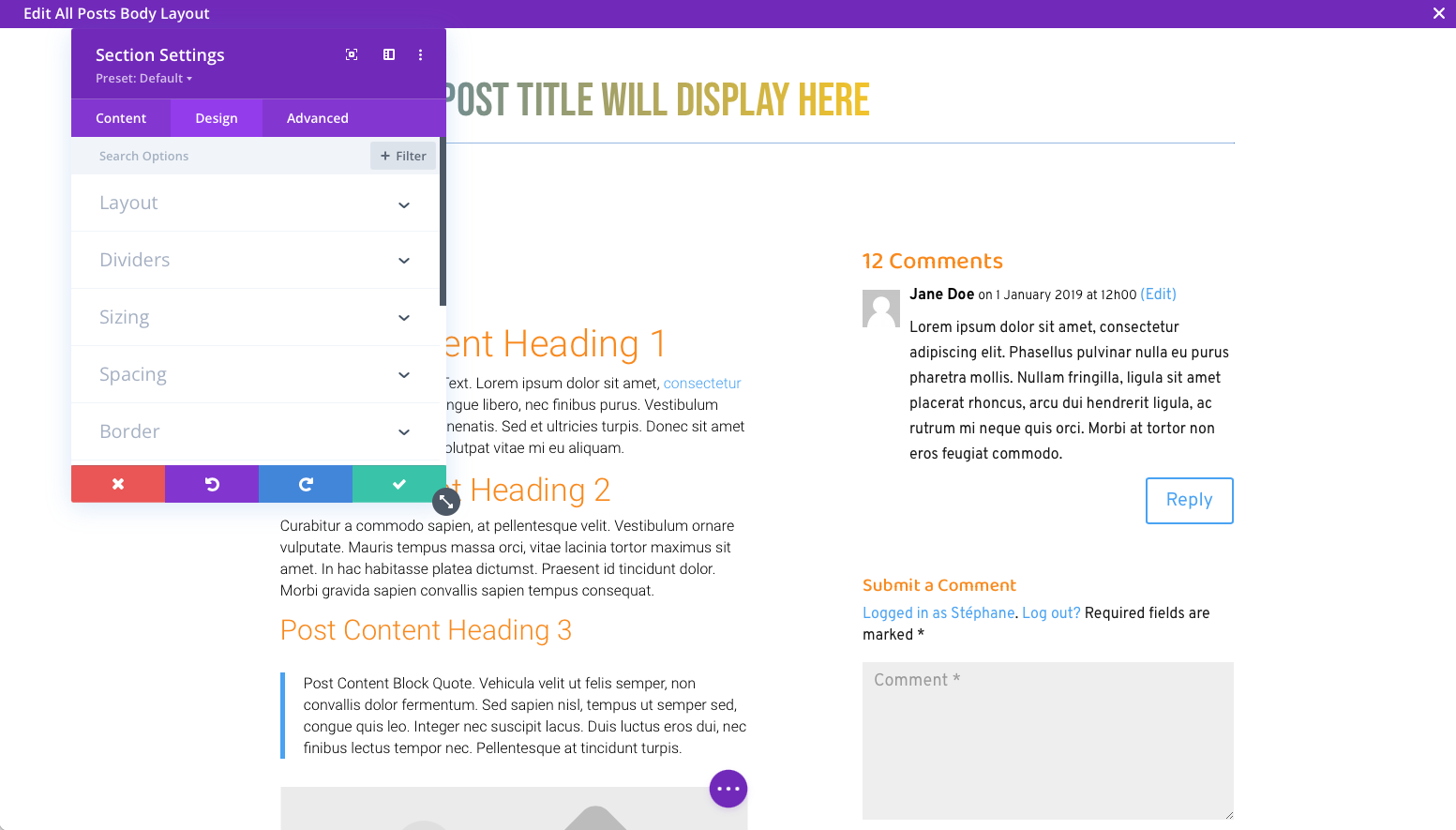 The Divi visual builder is one of the theme's standout features. With it, you can create beautiful designs with just a few clicks. Plus, you can see your changes in real-time, so there's no need to wait for pages to reload.
Animations and effects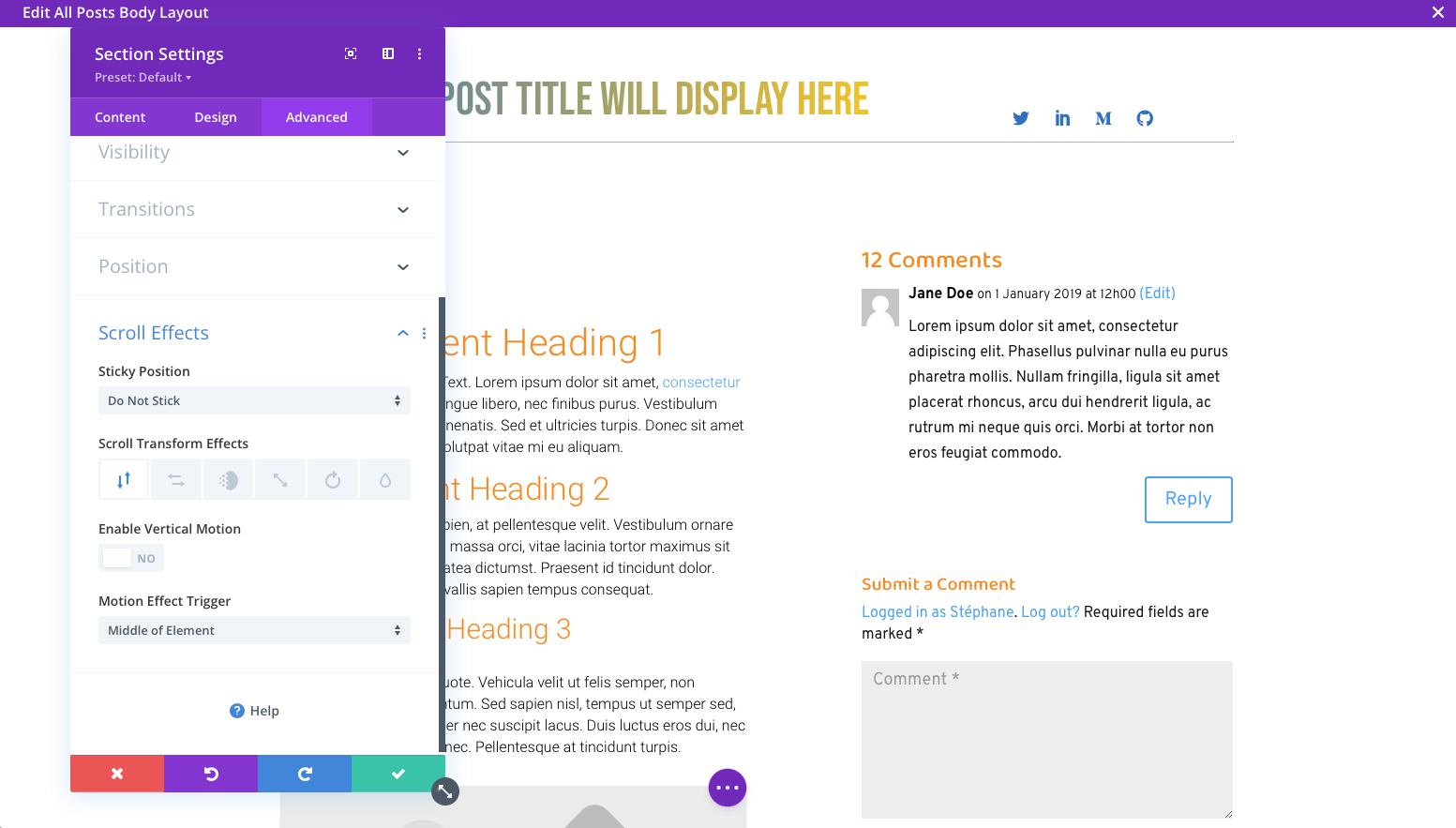 Divi comes with many built-in animations and effects that you can use to make your website stand out. With Divi, you can create beautiful pages without having to rely on plugins or additional software.
Theme builder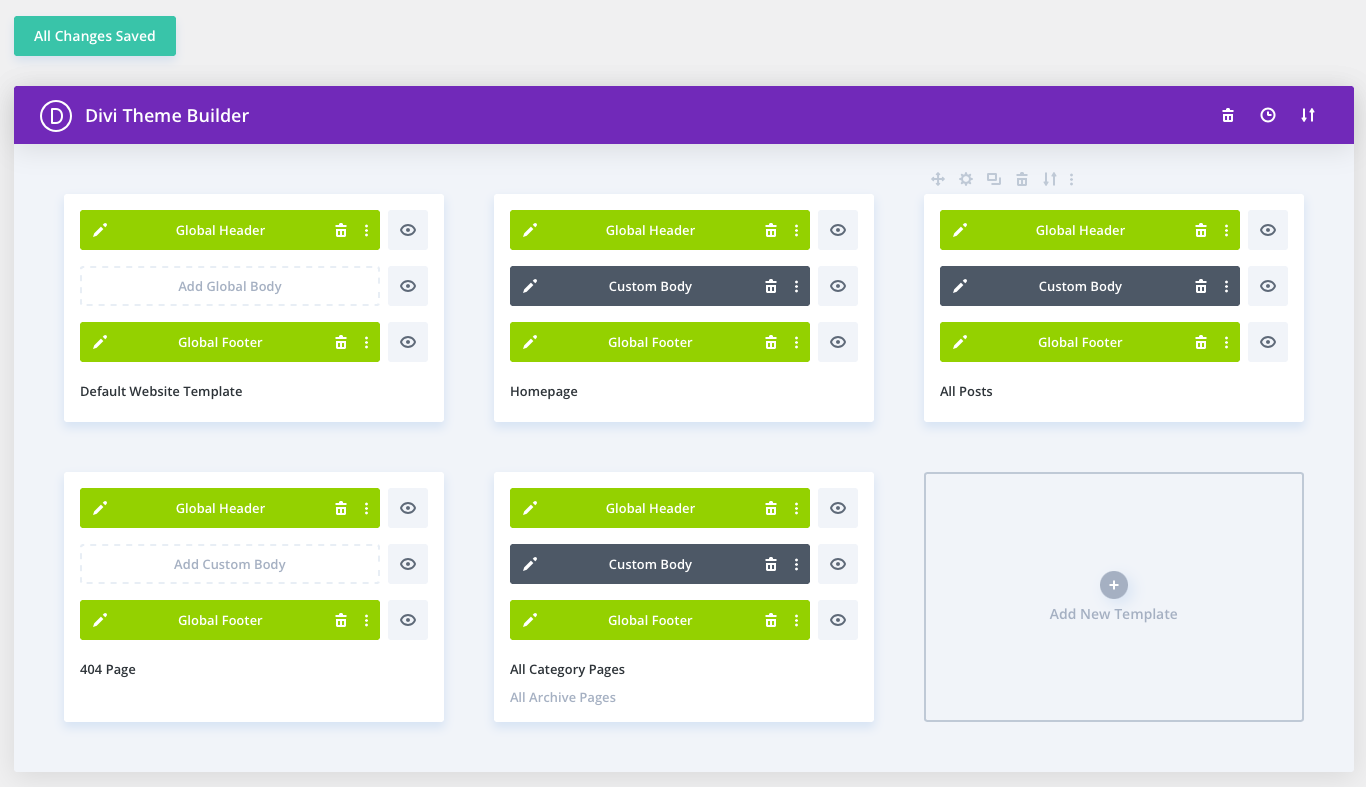 Divi's theme builder gives you complete control over your website's design. With it, you can easily create custom header designs, footers, and more. You can also choose from a variety of different layouts and modules to create the perfect look for your website.
The theme builder also allows you to export and import themes in a very easy way.
Designs library
The Divi designs library is packed with beautiful templates to get you started. Plus, you can easily create your custom templates and save them for future use.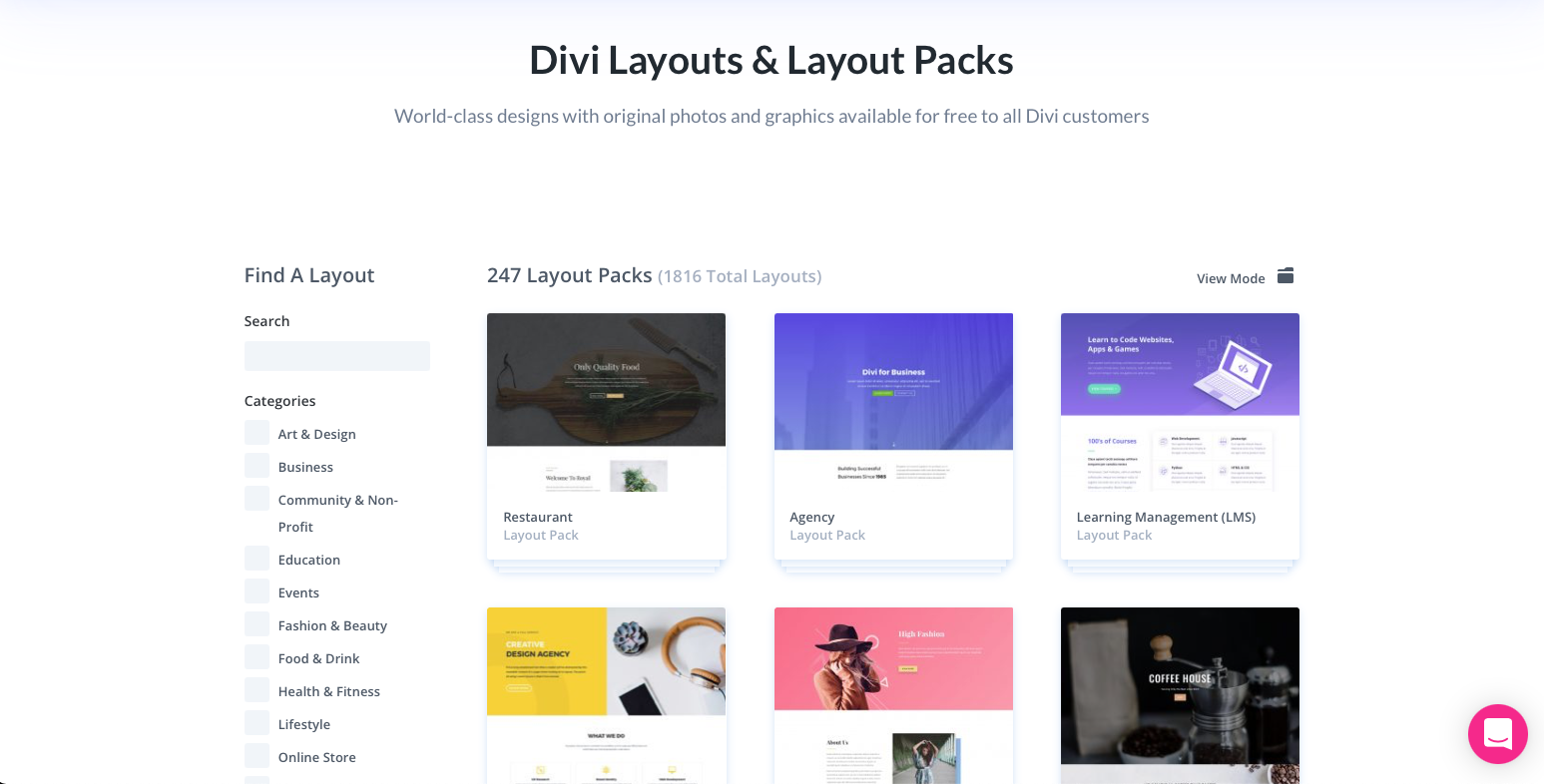 Faster page load times
Divi is also known for its fast page load times. This is thanks to the built-in caching system, which stores your pages and posts in a temporary storage area so they can be loaded quickly and easily.
Fast development
Divi is also one of the fastest WordPress themes around. This means that you can create beautiful websites in no time at all.
Customization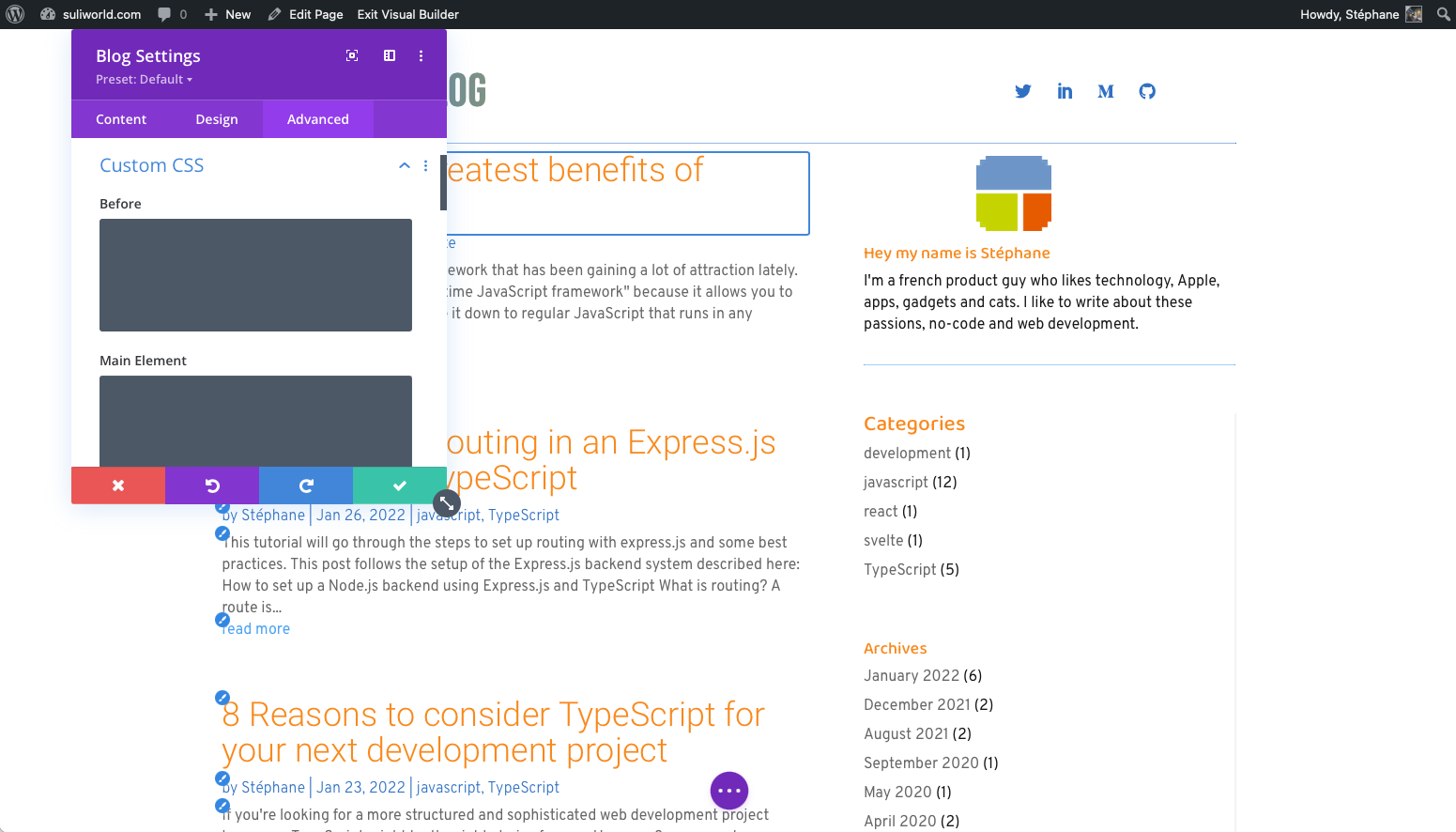 If needed, you can add your CSS classes to fine-tune your design with the advanced tools
Export/import
The Divi theme also includes an export/import feature, which makes it easy to move your website from one server to another.
Stability
Divi is also a very stable WordPress theme. It has been tested on thousands of websites and has never caused any problems.
Updates
Divi is regularly updated with new features and enhancements, so you can be sure that your website will always be up-to-date.
Pricing
Unlike some other WordPress themes, Divi is affordable and costs just $89 for access to all of its features. This makes it a great option for small businesses, bloggers, and anyone else who wants to create a professional website without spending a lot of money.
Conclusion
As you can see, the Divi theme offers a ton of features and benefits that make it the perfect choice for WordPress users of all levels of experience. And there would be a lot more to say about it! It saved me a ton of time during my blog development and I was astonished by the endless possibilities.
What can you do to help me?
Please don't hesitate to:
Like the article
Follow me
Leave a comment and express your opinion.

Happy no-coding!